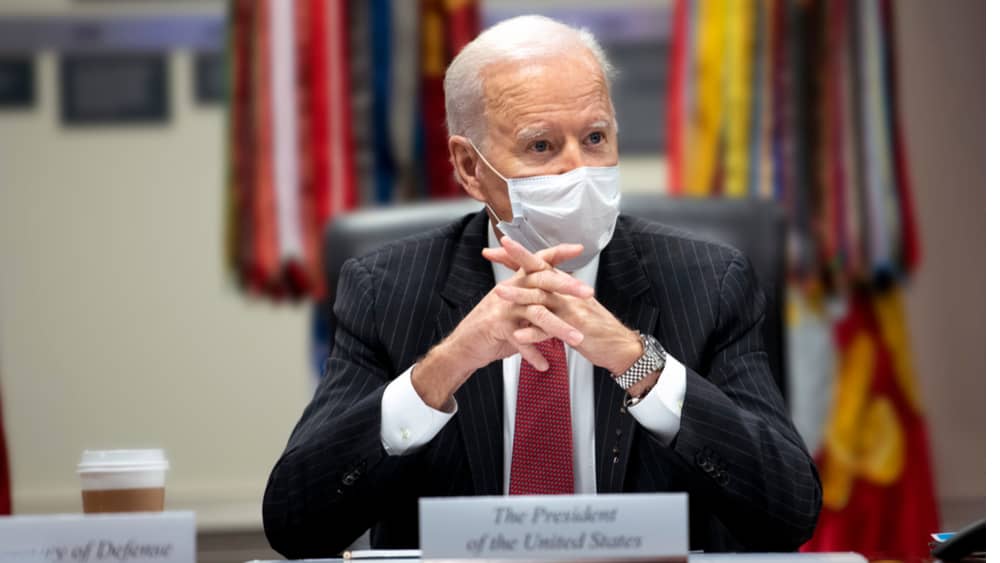 President Joe Biden announced a five-step strategy Thursday to fight COVID-19 including rigid testing for travelers entering the United States and providing free at-home tests. The new strategy comes amid the threat of a new mutation, the Omicron variant, which scientists are still researching.
Biden made the announcement at the National Institutes of Health in Bethesda, Md, saying that the strategy includes encouraging booster shots for all adults, establishing family vaccine clinics where children and adults can get vaccinated together and an increase in surge response teams. Biden assured that the two cases of the Omicron variant that have been reported in the United States are cause for concern, but not panic, saying: "We have the best tools in the world. We will fight this with science and speed, not with chaos and confusion. We enter this winter with strength."
Travelers entering the United States will be required to have a COVID-19 test within 24 hours of departure, and face mask requirements on domestic flights have public transportation has been extended until March 18.   The new strategy also included adding workplace protections to keep businesses open and employing rapid response teams in areas with a rise in positive cases.
Editorial credit: BiksuTong / Shutterstock.com