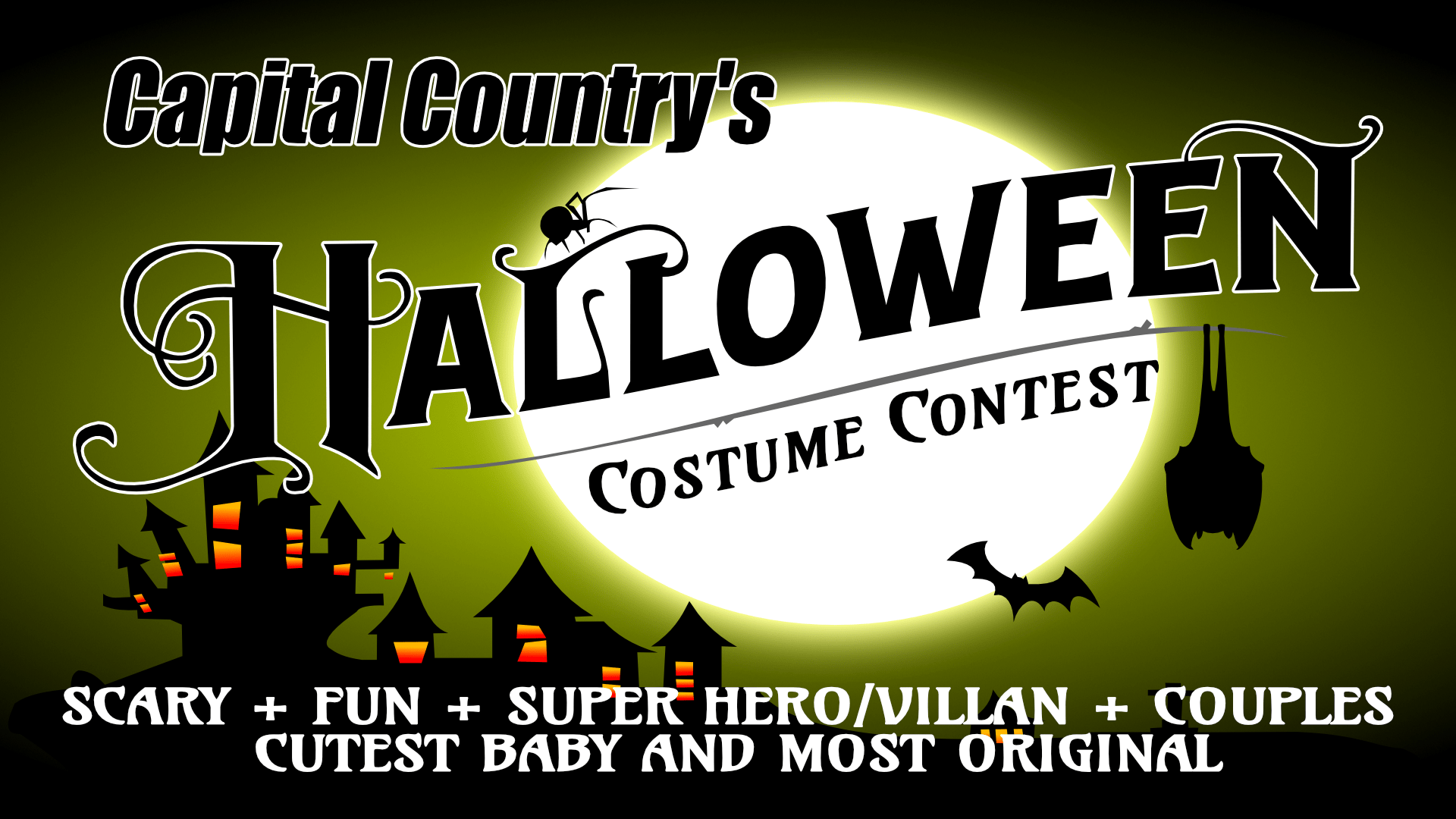 Capital Country's Virtual Halloween Costume Contest
Oct 01, 2021 – Oct 28, 2021
Join us for our first Virtual Costume Contest!
Submit a photo of your costume no later than October 22, 2021 at 5pm MDT.
Get your costume together and post a photo for our virtual contest! All costumes must be family friendly, no obscenities or inappropriate articles of clothing, accessories etc. present in the photo/video or your entry will be disqualified.
Visit the Contest Photo Gallery HERE and to VOTE for your favorite costumes!
Costume Categories:
Scary Costume
Funny Costume
Super Hero / Villan Costume
Couples Costume
Cutest Baby
Most Original Costume
Dress Code:
Must not be bloody, gory, or super scary
Nothing offensive.
Nothing controversial or political.
Submission Details: 
Post a picture with the hashtag #CapitalCountryCostumeContest
Be sure to submit by Friday, October 22, 2021 at 5:00 PM MDT.
LAST DAY TO

VOTE

is Wednesday, October 27, 2021 at midnight.
Winners will be announced on Thursday, October 28, 2021 and posted on our social media accounts and website.
Judging Details:
Our Capital Country Listeners will be the judges. The photo with the most votes wins!
Prize Details:
Gift Cards for the top votes in each category.
Thank you Sponor(s): Speedy Sales and Service
*When you upload your photo be sure to include your name in "Image Title" and the category your are entering in "Image Caption".