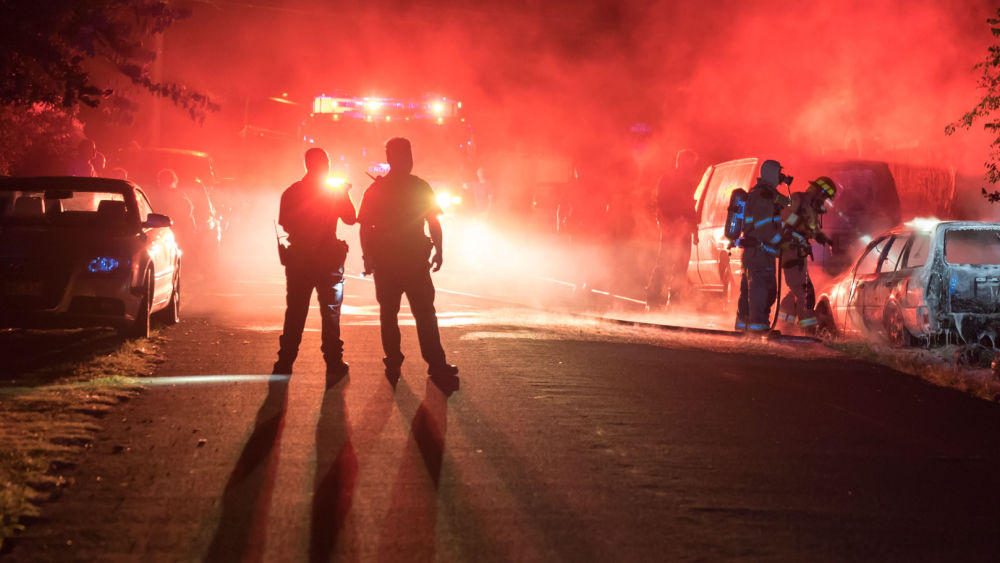 Authorities in West Reading, PA confirmed on Sunday night that the remains of two more victims of the chocolate factory explosion in Pennsylvania were discovered, bringing the death toll from the explosion on Friday at the R.M. Palmer Co. chocolate factory to seven. West Reading Police Chief Wayne Holben said at an evening news conference that this closes search operations at the R.M. Palmer Company, as no other people connected to the location were missing.
Identities of the dead were unavailable. West Reading Mayor Samantha Kaag said Sunday that the White House reached out on Saturday: "They've offered condolences, asked us that if we need anything, to please reach out. So we are getting calls from numerous sources and we're grateful for all of them. We're grateful the resources that they're offering. Right now we're just kind of trying to get our feet on the ground and figure out where we can put them and how we can delegate them."
A facility spokesperson said 10 people who survived with injuries were taken to Reading Hospital in the West Reading borough, an area of Berks County about 63 miles northwest ofaPhiladelphia. Two were transferred to other facilities, two were in good or fair condition at Reading Hospital, and the others were treated or checked out and released.
R.M. Palmer Company employs 850 people today, according to the company's website. In a statement, the company expressed anguish, said it has lost "close friends and colleagues …Everyone at RM Palmer is devastated by the tragic events at one of our West Reading facilities and we are focused on supporting our employees and their families."
Editorial credit: Isaiah.Rendon / Shutterstock.com